The Replacements Wiki is a community site that anyone can contribute to. Discover, share and add your knowledge!
Trending articles
Popular categories
View full main page
👋 Welcome to The Replacements Wiki👋
Todd and Riley were once orphans, then they found an ad that proposed that with one phone call they can replace anyone they want. They paid a dollar ninety-eight and got a spy mom and a daredevil dad. So now, any adult they find an annoyance can be replaced with just a phone call.
Join the adventures of Todd, Riley, Dick and Agent K and have fun!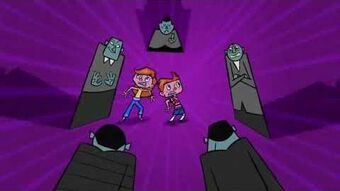 [Template fetch failed for https://community.fandom.com/wiki/Template:DisneyWikis?action=render: HTTP 404]